Tomorrow night(3/1/2014) STFC will put on their first show of 2014 and the 28th of event since their 2008 debut. The card has been shuffled around a bit since we first reported the fight card  back in January but STFC has done a great job in getting replacements to give the paying fans the best action possible. STFC Unleashed is scheduled to have 7 fights with Dallas native Javi Obregon defending the STFC featherweight title against David Armas who fights out of Houston . Armas earned the title shot after defeating Luis Vega this past September. In the co-main event is a STFC is future title contender and the "Pride of Santa Rosa" Fabian Saldivar who will be taking on Laredo native and owner/head coach of MMA Laredo Academy Sonny Luque. Saldivar is riding a 3 fight win streak and should be in line to get a title shot with a victory.
Also appearing on the card in a featured fight is Luke Flores taking George Powery. Flores is currently undefeated with a record of 2-0 and is coming off some impressive performances- one with a :12 TKO victory over Yail Eligio at STFC Carnage and a knee-bar submission outside of STFC. Powery(1-3) will be trying to stop Luke Flores' win streak and to be honest, he should be commended for taking the fight after four of Flores' previous opponents dropped for reasons unknown to us.
Others that will be fighting on the STFC Unleashed card are Adrian Torres and Luis Davila in a lightweight battle with both opponents looking to capture their first victory in their careers. Also Amador Ramirez will be making his 3rd appearance in STFC against Miguel Vega who looks to rack up his 3rd straight victory. The flyweights will also have presence on Unleashed with Ricardo Rojas taking on Oscar Ortiz and in welterweight action Orlando Rodriguez will take on Julio Villareal in the opening bout of the evening.
Weigh-ins will also be taking place today at Bert Ogden in Edinburg off of 281 where you can meet the fighters and the STFC girls and even get a chance to take a photo with them. If the picture below doesn't convince you to go check it out , I don't know what will.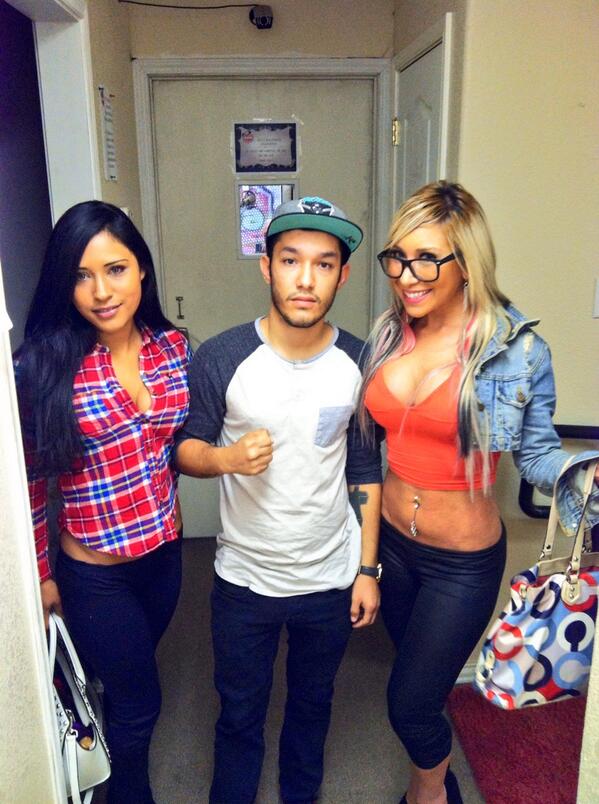 Tickets can be purchased at Ticketmaster, from the fighters themselves or at the box office. I would recommend buying from the fighters cause not only do you get to meet the fighters but you also help support them directly. You also won't have to pay those absurd extra fees.
If you are unable to go to the event, "Like" us on Facebook to get updates throughout the night.
Use Facebook to Comment on this Post