It's fight week, y'all!  The long awaited debut of Austin based professional MMA promotion, Strike League, goes down this Saturday at the H-E-B Center in Cedar park this Saturday. In their first outing, the promotion has nine fights lined up with former Bellator and UFC fighters but also local fighters from the surrounding Austin area.
The card is headlined by former UFC Bellator fighter, Bubba McDaniel, taking on former Bellator fighter, Juan "El Torro" in a heavyweight tilt. McDaniel last fought in February for Bellator against Kenyon Jackson and walked away with his hand raised. The 38 fight veteran is the most seasoned fighter on the card and probably has more fights than the entire undercard put together- the man loves to scrap. McDaniel's opponent is coming into this fight with 15 fights and is heavy sided in the loss column.
In a lightweight showdown one of Austin's favorites, Sean Clements, will introduce the pro ranks to the debuting Chip Cole. Cole has split his two fights in the amateur ranks. Coincidentally enough, his amateur debut came against the promoter of Strike League, Stetson Horne. After a successful three-year stint in the amateur ranks, Sean Clements is selling tickets and racking up wins in the pros. The 33-year-old has fought twice at the professional rank and has yet to suffer a defeat. Clements looks to capitalize on his momentum to capture that third win and to keep his record spotless.
Speaking of "The Bulldog", Waylon Bronstrup steps inside the cage against Jason "Lightning" Laubach-Lents for a welterweight clash. Bronstrup was unable to earn a victory in his first outing as a professional but looks to walkout Saturday night with his arm raised. Jason Laubach-Lents not only has a sweet surname but also comes into this fight with a even record of 1-1. Bronstrup has been wanting a stand and bang type of fighter and his wishes have been answered. This fight has all the makings of a slugfest if these two fighters meet in the middle of the cage and throw caution out the window.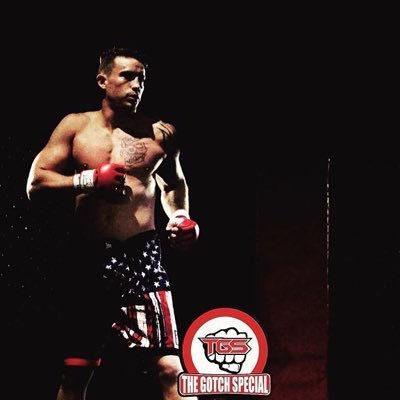 Jhonoven "The Samoan Savage" Pati returns to action after securing his professional win over Adam Shugart by verbal tap at ICON:Ambition 12. Pati will have the advantage in experience and height in his fight with Stephan Glanville who will be making his professional debut. Glanville went undefeated in his amateur run and finished both opponents in less than a minute.
There have been a few changes to the card but such as Armando Villarreal bowing out due to a opponent change at the last minute. Villarreal will be taking on Joshua Hill who was slated to fight Kyle Neal. Additionally, Garret Scott has also been scratched from the card. Even with the scatched bouts this is still going to be a great event featuring a heavyweight main event along with the fighters of tomorrow. Don't miss out on this historic event!
SL 1 Fight Card
Heavyweight (205-265)
UFC Fighter Bubba "The Menace" McDaniel (28-10) vs. Bellator Fighter Juan "El Toro" Torres (6-9)
Middleweight (185)
Luis Carter (2-2) vs. David Durant (Pro Debut, 4-2 amateur)
Welterweight (170)
Garrett Deaf Grappler Scott (2-0) vs. Ramiz Brahimaj (2-0)—Scratched from card
Lightweight Bout (155)
Sean B. Clements (2-0) vs. Chip Cole (Debut)
Middleweight (185)
Stephen Glanville (Debut)  vs. Jhonoven Pati (1-1)
Flyweight (125)
Tim Guerra (Debut) vs. Jose El Guerrero Guerra (0-3)
Welterweight (170)
Jason Lightning Laubach-Lents (1-1) vs. Waylon The Bulldog Bronstrup (0-1)
Bantamweight (135)
Peter Caballero (1-1)  vs. Armando Villarreal (1-0)—Scratched from card
Featherweight (145)
Kyle Neal (1-4) vs Joshua Hill(Debut)—Scratched from card
Lightweight Bout (155)
Philip Platt (1-2) vs. Shavaire Griggs (Debut)
Weigh-ins
Weigh-ins will be held at the H-E-B Center at Cedar park. Fans will have the opportunity to take pictures with the Strike League fighters. The event will be hosted by Jesse Green who fans will know as "The Voice of the Cage" of ICON MMA here in Austin. There will also be live music by DJ Leon Hella Yella O'neal for your entertainment.
Tickets
Tickets can be purchased through Ticketmaster or at the door.
Use Facebook to Comment on this Post